Model A-145 Fixed Slat
Extruded aluminium slat that gives proper structural sunlight protection to prevent the glass from overheating since it reduces the amount of sunlight on its surface.
The distance between profiles can be adjusted from 0 mm to the dimension required for the installation or by sunlight protection requirements.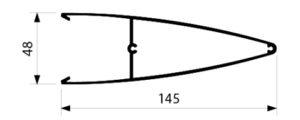 Maximum Installation Distances
* When this distance is more than 1.500 mm, ask us for information about the most suitable structural frame for your installation..
* NOTE: If the distance is greater than those shown, a structural profile must be attached to the surface according to the project.
* Test performed with dual 40×40 support.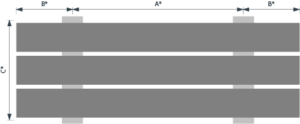 Section