Model I
Fixed slat made of extruded aluminium that can also be supplied micro perforated. This version increases ventilation by up to 20% and increases natural light by the same amount, helping energy saving.
The supports are punched equidistantly (allowing various steps) to facilitate the levelled anchoring of the slats without the need for fixing screws. This spacing will depend on the desired degree of coverage and aeration area.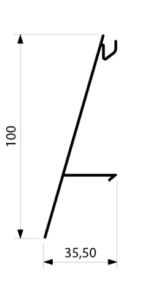 Wind Load Resistance
UNE-EN 13659:2004 Wind load resistance
UNE-EN 1932:2001 Performance criteria including safety
Supports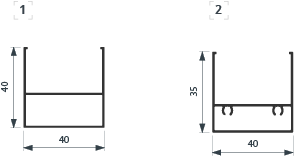 1. DOUBLE SUPPORT SELF-TAPPING [SCREWS]
2. DOUBLE SUPPORT
Maximum Installation Distances
* When this distance is more than 1.500 mm, ask us for information about the most suitable structural frame for your installation..
* NOTE: If the distance is greater than those shown, a structural profile must be attached to the surface according to the project.
* Test performed with dual 40×40 support.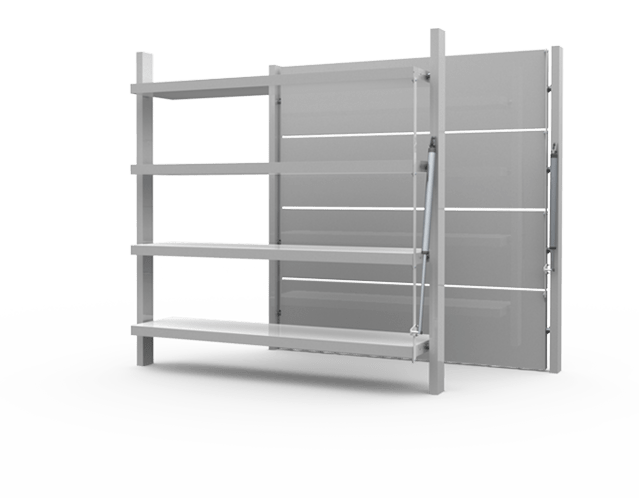 Section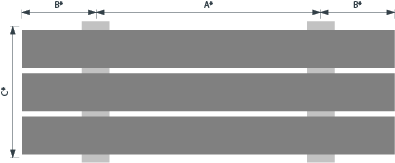 Standard gap. To see other possibilities.