Louver made of aluminium or PVC, material that also provides good mechanical performance but in a more economical version.
The supports are punched equidistantly (allowing various steps) to facilitate the levelled anchoring of the slats without the need for fixing screws.
This spacing will depend on the desired degree of coverage and aeration area.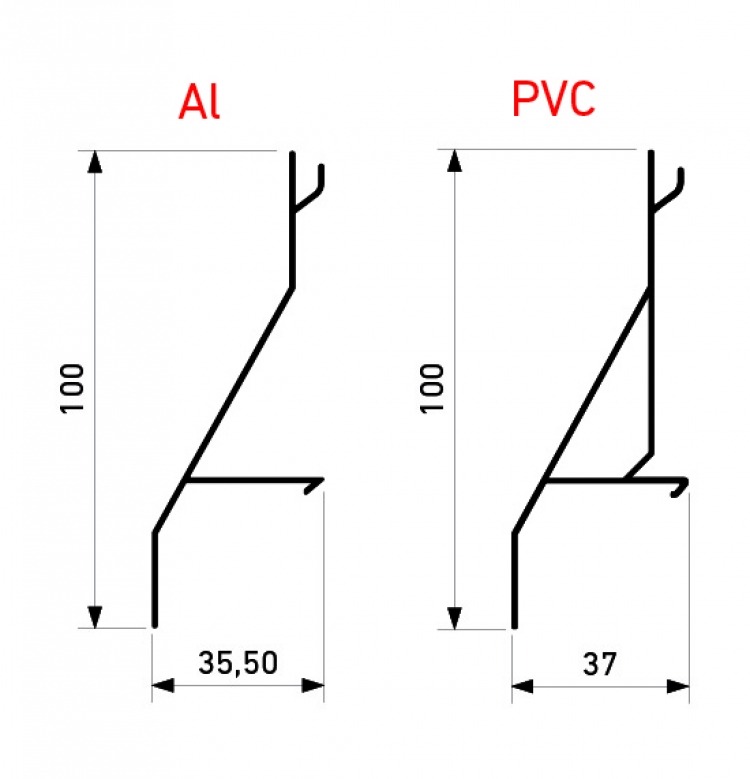 Wind Load Resistance
UNE-EN 13659:2004 Wind load resistance
UNE-EN 1932:2001 Performance criteria including safety
Supports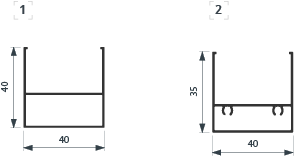 1. DOUBLE SUPPORT SELF-TAPPING [SCREWS]
2. DOUBLE SUPPORT
Maximum Installation Distances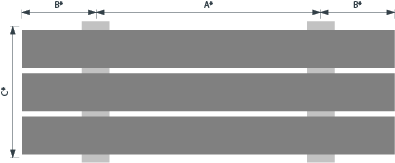 Section
Standard gap. To see other possibilities.