Birkdale have invested over £1m on new machinery and manufacturing processes which will see some significant changes over the coming months.
To cope with demand we have installed machinery with software that reads every roller doors unique reference number and cuts, assembles and packages the doors with a series of built in checks that ensure the door is made exactly to your order, this allows us to manufacture a door in 90 seconds. This machinery is in use now so our industry leading lead times will remain no matter how many orders you throw at us.
That's only part of our investment we will be producing slats in 56mm high density making a hybrid roller door to replace our current mini and midi doors, these will fit into a 205 box for most in-between and under lintel installations where headroom is limited but on slightly higher doors will fit into a 250mm box and because the slats are bigger and thicker than most "compact" designs on the market the doors retain a greater level of strength.
Along with the new 56mm slat we will also produce 78mm slats, we are reducing our standard paint finish to just one colour- white, that sounds like bad news but here's the difference, we also have a new coating system allowing us to coat in ANY colour and with a specialised polymer coat the finish will have a 6 year warranty, this will cost more than the white finish but can be done immediately and cured within minutes.
We still have our laminating machine offering over 120 colours including new Matt finishes, Metallic finishes and Jet Black. this finish is still our preferred choice and with an industry leading 15 year warranty is our number 1 seller.
This coating plant is set up for roller doors and sectional doors so lead times are second to none.
Our new sectional door manufacturing plant is now in full flow, we have small, medium, flat, ribbed and georgian panels on stock all made to measure with our easyfit tension spring system for doors up to 5000 x 2500 meaning all standard residential sizes require only 100mm headroom for an electrically operated  door and with our new coating plant colours will be available quickly.
There's still more, we have a new custom made laminating machine for our sectional door panels, so not only can we do any solid colour we can also do woodgrain finishes to match our range of roller doors.
Finally, well for now anyway, we have our Awnings and our in house manufactured all weather Pergolas in full production, made for the fluctuating British climate why not add the vastly growing market of outdoor lifestyle products to your portfolio,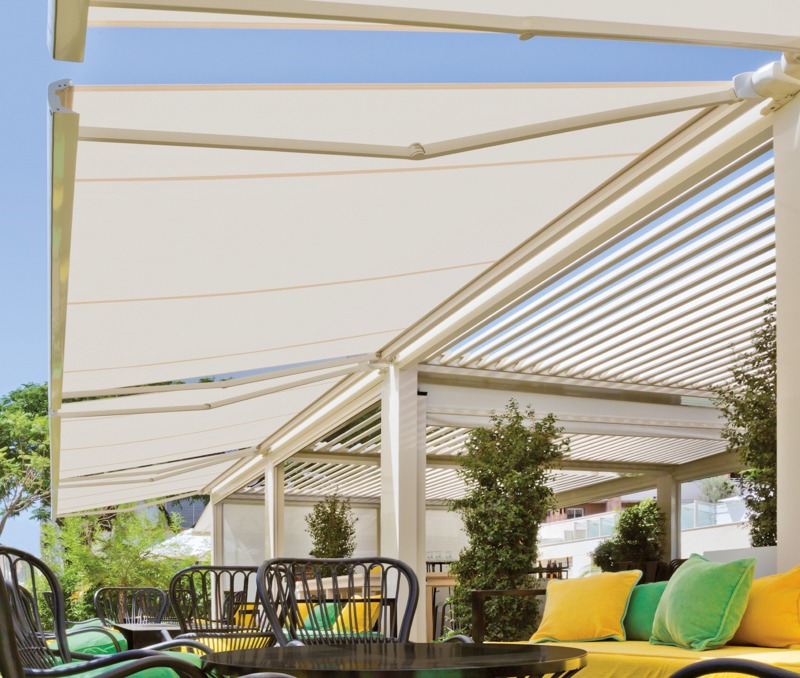 we have trained installers and surveyors to help with all of our products so if you have any doubts about selling our products, do not fear, we can help with all of your needs.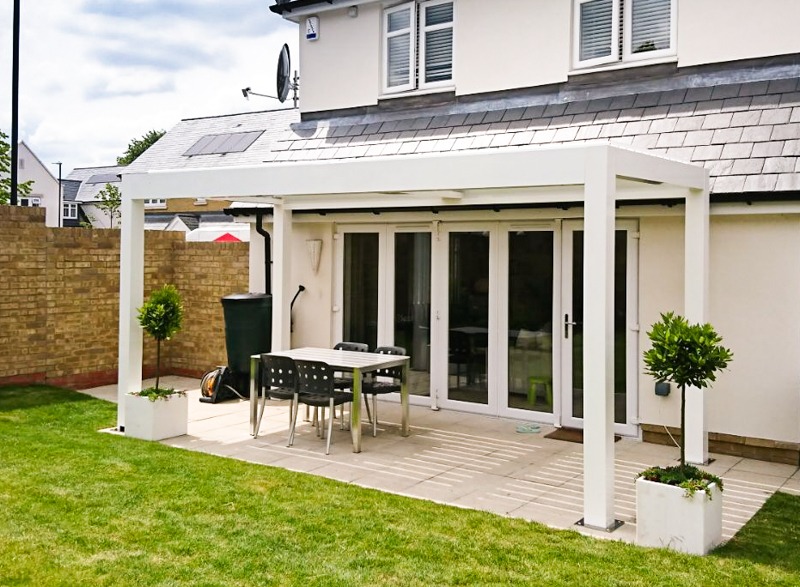 So to recap
We can make more roller doors quicker than anybody else, in any colour not limited to just RAL colours. We can laminate roller doors in an increased range of colours.
We can make sectionals quickly with low headroom gear and in a bigger range of colours from stock than anybody else including laminate finishes.
We make outdoor sun protection solutions that enhance not only properties but lifestyles.
So if you would like to discuss any of our products, want to become an agent or a dealer of our products please contact us now on 01724 282171.